Beth was almost done with her holiday shopping list, but she was struggling to find her final few gifts. Her grandparents posed the biggest shopping challenge. They still lived independently in their own home, although they both had some degree of vision impairment and weren't as active as they once were. Beth decided that she wanted their gifts to be items that could improve their daily lives, something they could use year-round.  After talking it over with family and friends, as well as getting idea from her own optometrist, she came up with the following idea list.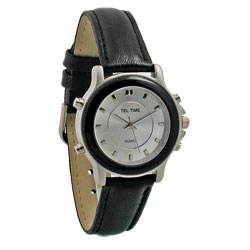 Watches and clocks. Both are available with large numbers and easy-to- read high-contrast faces. Some models talk. Others have tactile dots for reading by touch. (Image: Ladies Tel-Time Chrome Talking Watch with Leather Band – $29.95)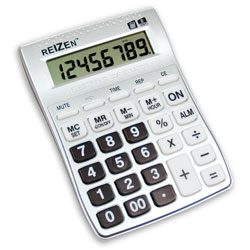 Calculators. There are talking calculators as well as models with large print displays. Even the printing calculators are available with large print. (Image: Reizen 8-digit Talking Calculator with Alarm – $10.95)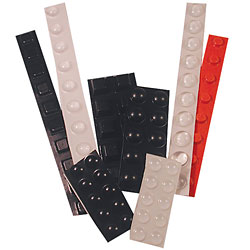 Bump Dots. These are self-adhesive raised dots that come in different sizes and colors. They can be used to mark a variety of items, such as the home keys on a computer keyboard, the start button on a microwave oven, or the power button on a TV remote. (Image: Mixed Bump Dots – $8.95)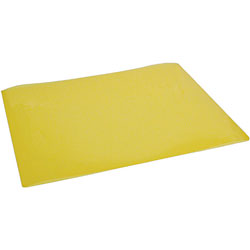 Reading Aids. These colored sheets of clear plastic provide eliminate glare caused by bright white paper. A book stand or easel could also eliminate glare by changing the angle of the book. (Image: Transparent Yellow Reading Aid – $3.95)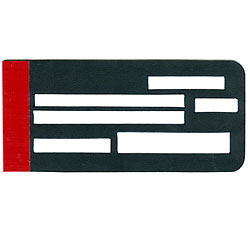 Writing Aids. For those individuals who find it difficult to read pre-printed lines, there are stencils custom made for signature areas, envelopes, checks, and even full pages of writing. Individuals with low vision would benefit from paper and notebooks with extra dark lines. (Hack: You can produce these on your home printer as well.) (Image: Check Writing Guide with Memo Space – $6.89)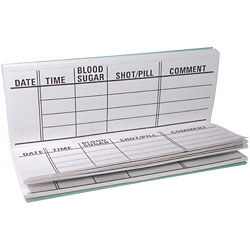 Large print items. Many items are printed with large type, such as books, calendars, check registers, diabetes logs, playing cards and address books. You can also purchase large print computer keyboards. (Image: Large Print Register for Diabetes – $3.19)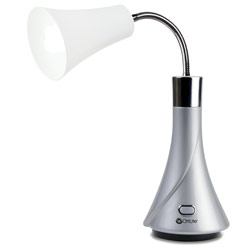 Lamps and lighting. OttLite lamps and bulbs provide natural lighting with low glare and low heat, perfect for those with low vision. (Hack: OttLite's "Edison" replacement bulbs can be used in lamps you already own. Don't purchase a new lamp – simply replace the bulb! Save even more by purchasing from your local arts & craft stores with one of their weekly coupons.) (Image: OttLite Tulip Desk Lamp – $34.95)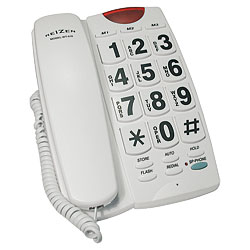 Phones. There are large button landline phones which light up for incoming calls. (Hack: Purchase large-print telephone number stickers to cover the existing numbers.) (Image: Reizen Big Button Speaker Phone – $21.95)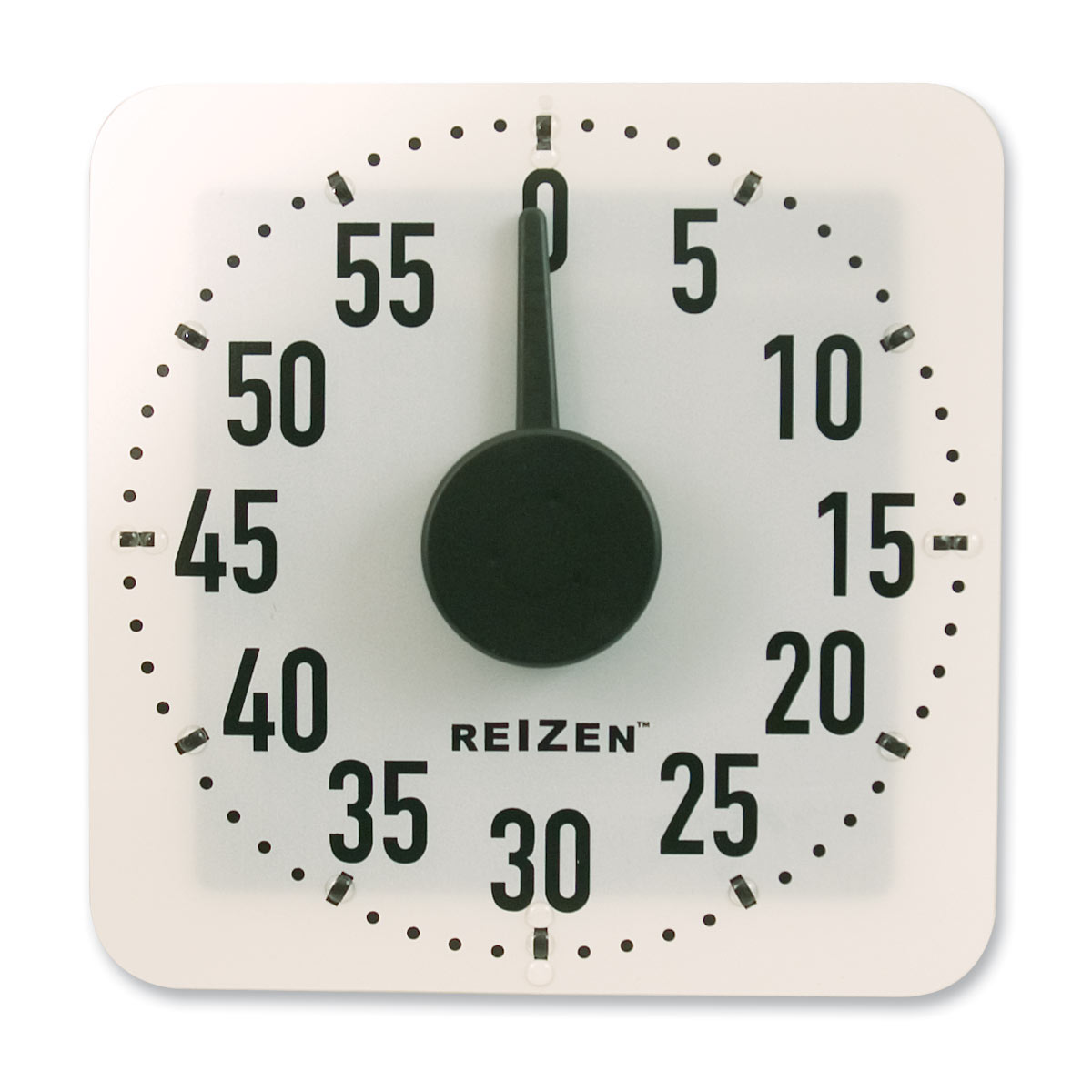 Kitchen items. Measuring cups are available with large print markings. Kitchen timers are available in jumbo sizes and high-contrast colors.  There are battery operated level indicators, such as the Say When ™, which hang over the edge of a cup and indicate by tone or vibration that the liquid is near the top. (Hack: Keep a sterile ping pong ball in the kitchen drawer. Drop it in the cup, when the ball reaches the top the cup is filled, and then simply wash the ball and put it back into the drawer till the next time.) (Image: Extra Large Magnetic Kitchen Timer – $19.95)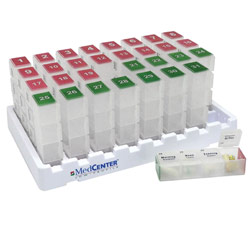 For your health. Medicine bottle magnifiers make it easier to read the labels. Weekly and monthly medication organizers have clear markings and are easy to open. Some systems, such as the one pictured, help you easily identify the current day's medication by having contrasting colors on each end of the daily dose case. (Image: Monthly Medication Organizer – Low Profile – $32.95)
*Pennsylvania Association for the Blind is not affiliated with MaxiAids. These items may be available from other vendors, including your local blind association.